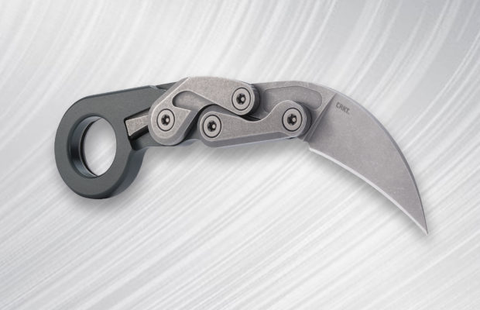 CRKT has just uploaded its 2022 Product Preview. Billed as an indication of concepts that CRKT will expand upon next year, the 20220 Product Preview includes new models and unusual variations of existing ones.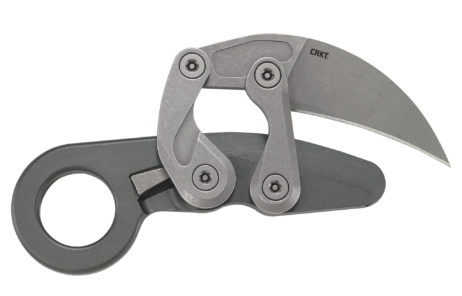 Provoke Compact

The original Provoke was the long-awaited production version of Joe Caswell's morphing Karambit design; now, it's getting a little brother. The standard Provoke wasn't a huge knife, but the Compact brings the blade length down to 2.26 inches. The weight is the standout difference, reduced to 4.4 oz. from the original's 6.1 oz.




Kith

The Kith is a Ken Steigerwalt design that delivers a no-nonsense EDC-style knife. Its 2.95-inch drop point blade is an all-purpose cutter made from 8Cr13MoV, opened with a thumb stud. If there is an unusual aspect to the Kith, it's in the lock – this is Steigerwalt's Front Lock, which functions just like a back lock but moved forward on the knife handle so that the knife can be disengaged with one hand.




Kova

Another Steigerwalt design, the Kova is also equipped with the Front Lock mechanism. However, it has a bigger 8Cr13 blade than the Kith, measuring 3.5 inches long. It should be able to accomplish lots of EDC chores and flex into some harder cutting jobs as well.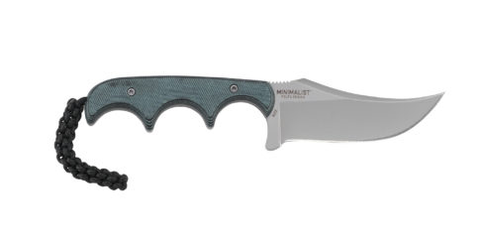 Minimalist Persian

The Alan Folts-designed Minimalist line of fixed blades is already a large family – and it's getting another new member this year. Modeled after a Folts custom, the Minimalist Persian has a trailing point-style blade that measures 2.76 inches long. The blade steel is the line standard 8Cr13MoV.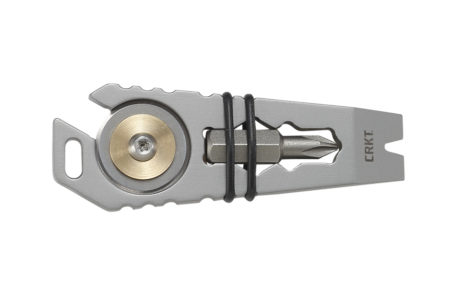 Pry Cutter

CRKT's latest keychain multitool comes to us from Joe Wu, who has designed other compact tools for the company. The Pry Cutter has a pry bar, bit driver, bottle opener, hex wrenches, and, most unusually, a replaceable cable cutter wheel.
The article is shared from Internet...
knifeglobal:
https ://knifeglobal.com