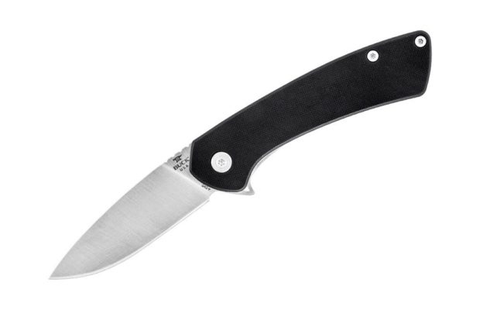 Today Buck unveiled the 040 Onset, a new frame lock flipper. The Onset sees Buck targeting some big knife market trends with its frame lock construction and current gen super steel blade.

The Onset is a mid-sized EDC knife, as simple as that. With a blade length of 3.38 inches, it should fall right in the sweet spot for most users. The blade shape is a sort of wide drop point blade that we don't see much of in Buck's catalog; and it's also sporting a full flat grind to maximize its slicing capability. A skeletonized flipper tab provides the only opening method, powered by a ball bearing pivot.

Probably the biggest selling point on the Outset is the blade steel. Buck doesn't often turn toward the latest and greatest steels for its knives, but they're going all out with the Onset, giving it a blade made from S45VN steel. S45VN is the latest in the S30V line of super steels, and is still something of a rare sight on standard production knives. The only other Buck product we've seen with S45VN is the 2021 Legacy Collection 110 Folding Hunter. Like the S45VN on that knife, the steel here also benefits from a heat treat by master metallurgist Paul Bos.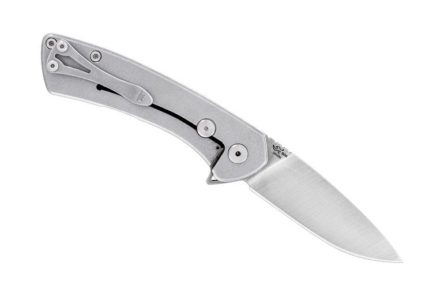 The Onset from the lock side
The Onset's handle design falls in line with its overall utilitarian ethos. It's a classic arching shape, with a squared off back end, flipper tab finger guard, and black G-10 show side scale. The stainless steel frame lock definitely adds some heft, but at 4.5 oz. the Onset is still reasonably light. A Hinderer-style overtravel stop is in place to prevent unintentional damage to the locking arm, and there's a non-reversible pocket clip, also made from stainless steel.

This actually isn't the first time that Buck has rolled out the Onset. It first came to us in a very limited edition model several years ago, with a Damasteel balde and other ritzy touches. making it a pretty affordable way to check out S45VN.
The article is shared from Internet...
knifeglobal:
https ://knifeglobal.com