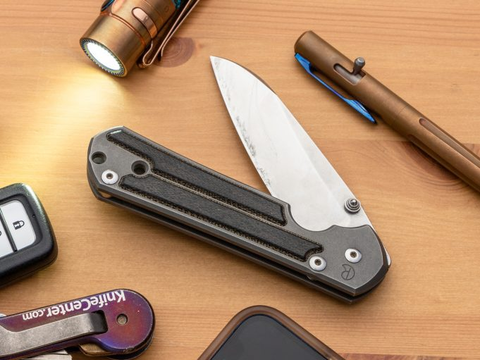 When you first get into knives, it's a major shock to the system to see just how much they can cost. We often joke about this by comparing them to what our videographer Thomas paid for his truck, but sometimes the cost is no laughing matter. A single custom handmade knife can fetch thousands of dollars; tens of thousands for something handcrafted by one of the true legends in the industry. But if that doesn't scare you away and you find yourself going down the rabbit hole of 'best knife for the money,' you'll find one name—and one knife—mentioned more than any other. That would be Chris Reeve Knives, and their Sebenza original frame lock folder.

We could write a whole blog article about the history of this knife dating back over 30 years and the constant improvements to the design that have continued until today. But that's not what we're here for: this is an ode to the best folding knife money can buy and why it's worth every penny.

I bought my first Sebenza as a birthday present to myself way back in 2012, thinking in part that it would be the last knife I'd ever need to buy. I was right in one sense and drastically wrong in another. It was the last knife I needed to buy but, of course, it wasn't the last knife I did buy. I've been fortunate to improve my collection with mid-tech and custom knives since then but nothing, and I do mean nothing, matches the quality of this near nine-year-old Sebenza.

The Sebenza is everything you want and need in a folding knife, with hands down the best manufacturing tolerances in the industry. That's what sets them apart from all the rest. Ever since the company's inception, CRK's commitment to quality has never wavered; they would sooner slow down production than deliver an imperfect knife.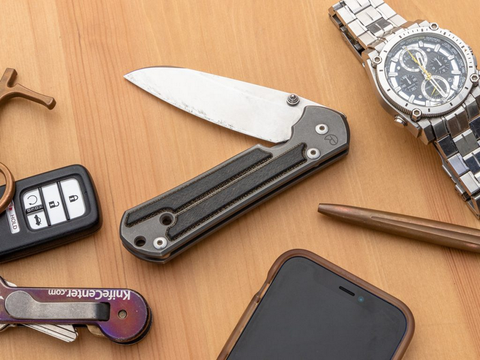 Chris Reeve Sebenza folding knife on wood background surrounded by watch, phone, and keys
Nine years later, and this knife still functions as smoothly as the day I bought it. Plus, I've never had to adjust a single screw on this knife, ever. Yes, the edge is no longer factory and the Micarta inlays look like they've seen some stuff, but it still locks up like a bank vault and glides open like butter. Chris never intended for the Sebenza to be flicked open—knowing it would put unnecessary stress on the blade when it crashed into the stop pin—but the sound of the lock engaging is one of the most distinct and pleasing sounds in the knife industry, a haptic pleasure you can't help but enjoy every time you open the blade.

When you buy a Chris Reeve Sebenza, you're buying a knife for life. Send it in for a spa treatment whenever you want and they'll re-tumble the blade, re-sandblast the handle, and send you back a knife that looks brand new. Ever try and find a used Sebenza? They hold their value like no other knife, because there's always someone looking for a user or maybe a special one for a collection.
The article is shared from Internet...
knifeglobal:
https ://knifeglobal.com