Kihon is a no-nonsense push-button automatic knife with all the right features. The knife gets its name from the Japanese word for 'basics' or 'fundamentals.'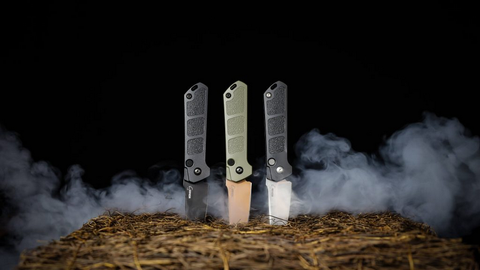 Design
"The goal was to make Kihon a really simple everyday tactical knife," Lucas Burnley said about the Kihon's name and design origins. He pulled inspiration from two of his favorite knives: the CRKT M-16 and the Chris Reeves Sebenza. The Kihon Auto comes from Burnley's vision to build a simple knife that can be expanded into further variations and adaptations.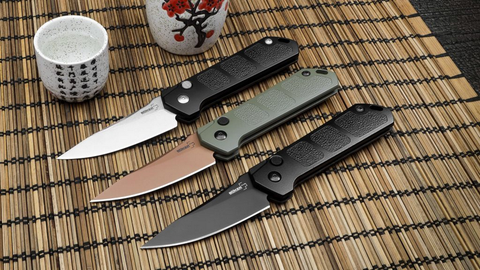 Boker Burnley Kihon Auto
Features
The feel of the action can determine whether a knife is labeled a good auto or a bad one. Each Kihon is meticulously assembled with an upgraded spring, giving it an authoritative snap when deployed. Prepare to be amazed!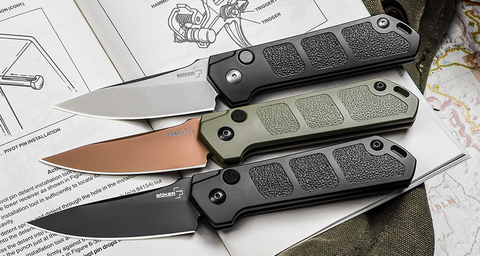 Based on an early design from Burnley, the Kihon Auto features a sweeping drop point blade shape inspired by traditional Japanese knives. Its lightweight aluminum construction and slim profile make this knife a great addition to any everyday carry rotation. A grippy ray skin textured handle provides ample grip during cutting tasks without chewing up pants pockets.

AUS-8 drop point blade
Ray skin textured aluminum handle
Snappy automatic action
The article is shared from Internet...
knifeglobal:
https ://knifeglobal.com